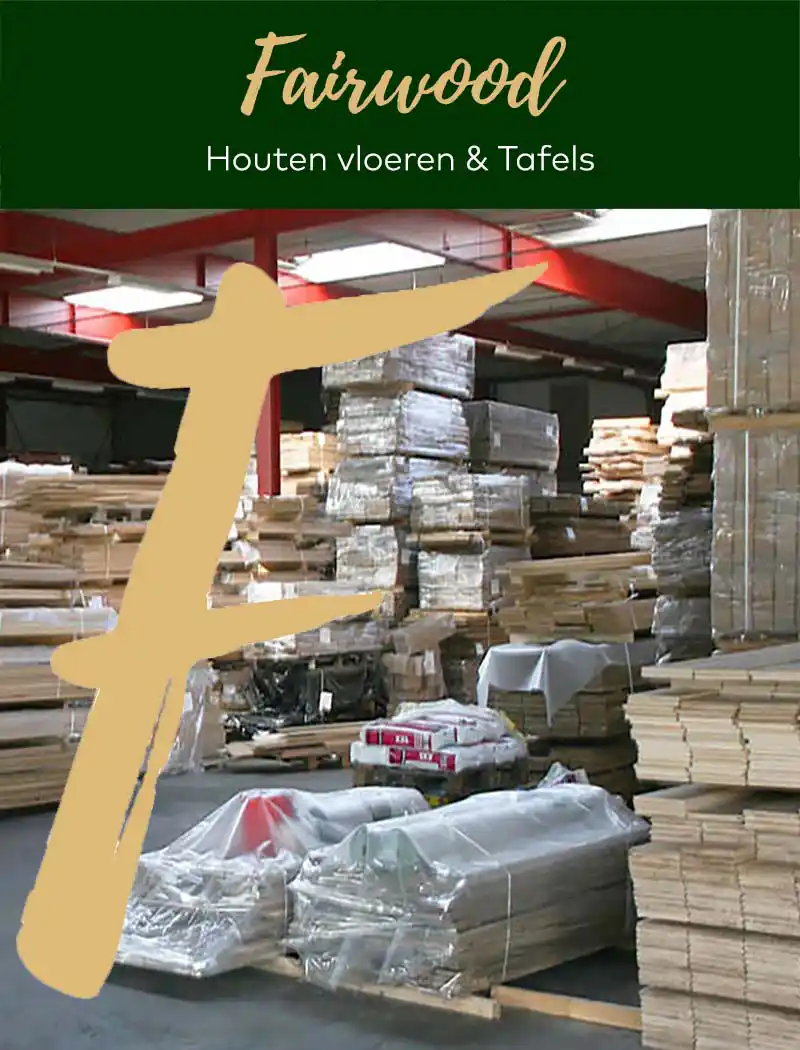 Fairwood
F
a
m
i
l
y
b
u
s
i
n
e
s
s
R
e
a
l
n
a
t
u
r
a
l
w
o
o
d
W
o
o
d
e
n
f
l
o
o
r
i
n
g
W
o
o
d
e
n
t
a
b
l
e
s
T
i
e
l
R
i
j
n
s
b
u
r
g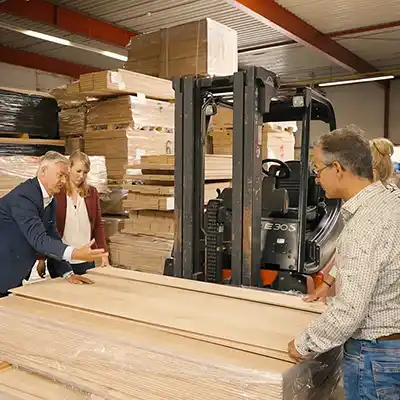 Specialties in Wooden Floors
Specialties in Tables
Fairwood presents a wide range of specialty tables. Explore our collection of exquisite oak tables, tables with wooden legs, and tables with metal legs. Enhance your home with our beautifully crafted, high-quality tables that are sure to elevate any space. Click below to discover more:
Largest Stock in the Netherlands
Fairwood boasts the largest stock of wooden floors and tables in the Netherlands. This means: fast delivery, guaranteed supply, the opportunity to personally choose your own floor or table at our warehouse, and the option to store your flooring free of charge until delivery (payment upon delivery).
Direct from Factory or Sawmill
Fairwood manufactures and imports wooden floors and tables directly. Buy wooden floors and tables, straight from the source. For you, this means: no expensive intermediaries needed, low prices, assurance of optimal quality, quality control, possibility to collaborate in designing your own table or furniture.
Large Showrooms
Fairwood boasts two expansive showrooms. Located in Tiel (2000 m2) and Rijnsburg (900 m2), these showrooms allow you to experience and purchase wooden flooring and tables in a realistic setting. What does this mean for you? Easy accessibility from various locations in the Netherlands, the ability to view floors in large sections, convenient comparison of different plank widths and qualities, the opportunity to walk on different floor types and feel the differences between glued and floating installations, the chance to evaluate the appearance of finishes such as lacquer, hardwax, or oil, tables set up in room-like arrangements mimicking your own home, ample parking on-site, and even a dedicated children's area.
Special offers tables and flooring
Fairwood offers a wide selection of discounted wooden flooring and tables. At Fairwood you can take advantage of our constant special offers and promotions. Purchase your wooden floor or table when the price is at its lowest. Order your desired piece and have it delivered for free by Fairwood. You only need to pay upon delivery, with the guarantee that the price will not increase. Don't forget to explore our outlet section for additional flooring and table options.
In-House Workshop
Fairwood has its very own in-house workshop for finishing and coloring. This means for you: the floor can be walked on immediately after installation, maximum influence on color, ability to mix colors yourself, influence on the level of smoking (light-medium-dark), the floor or table is exclusively made for you, according to your preferences.
Visit Rijnsburg or Tiel for your table and flooring needs
Why is Fairwood simply better + cheaper?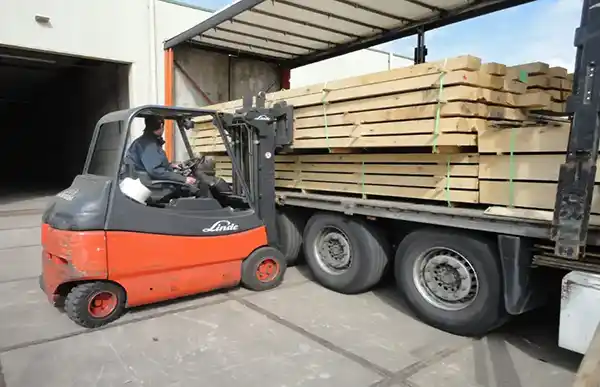 Buy Directly from the Importer/Producer, No Expensive Intermediaries Needed.
Why choose Fairwood for tables and floors?
Authentic family business with a passion for wood.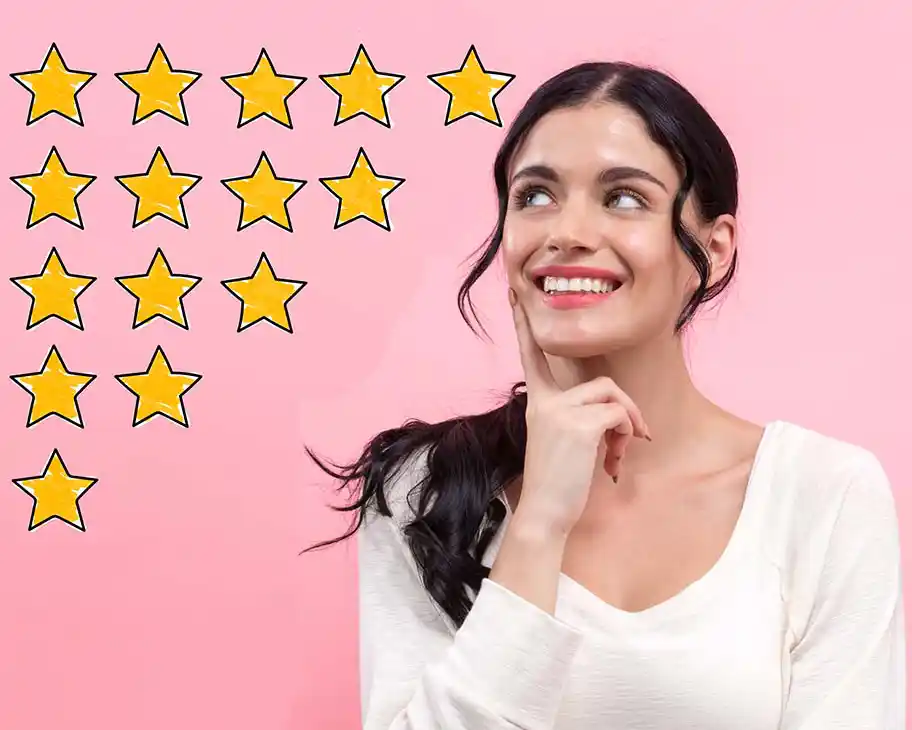 The website offers a visually appealing online experience, but as someone who prefers physical shopping, I like to see, touch, and experience things in person. When we visited Fairwood in Tiel, we were warmly welcomed into spacious showrooms where we explored a wide range of flooring options and color choices. The lady who assisted us was open, enthusiastic, and helpful. She proudly showed us the factory and storage area, making our journey from Friesland well worth it.
I am absolutely delighted with my spindle table. The assistance I received was excellent, with no effort spared. I was given the opportunity to choose the most beautiful tabletop from their warehouse. The forklift was used to bring it to me. Then, we determined the color and surface treatment. They really think along with you. Upon my request, the table was delivered to me within a week.... Yes, I am aware that I need to plan better... Oh, I entered the store half an hour before closing time.
This is a wonderful family business with strong values. I have even become friends with their dog, who never goes to customers. I highly recommend this company. Just make sure to allow plenty of time because you will definitely find what you're looking for there.
Beautiful showrooms, extremely customer-friendly and serene. They also have a corner where they apply different types of varnish/oil on the wood right in front of you, to demonstrate the effect your chosen color will have on your selected wood. It's very enlightening! And to top it all off, there's a charming and calm black labrador who loves getting his head patted but never bothers the customers. All in all, a great place to find a floor (or table, etc.).
Fairwood offers a spacious showroom with a wide selection of beautiful wood products. You'll find large samples of our various flooring options, ensuring you get a clear picture of what you're choosing. Our knowledgeable staff provides helpful explanations about the different floors, making your decision easier. Not only are our prices competitive, but our delivery is also efficient and clearly communicated, bringing your order right to your door. We even recommend trusted professionals for the installation, ensuring a tidy and precise job. With Fairwood, your floor will look fantastic, leaving you delighted with your choice.
Van Leeuwen
Amsterdam
Your Company Name
Great products and exceptional service!
At Fairwood, explore their vast collection of high-quality wood, skirting boards, wooden flooring, tables, and various other wooden products. With a focus on arts and craftsmanship, they provide the finest selection of wood products for your needs.
Discover a superb store offering an impressive selection of exquisite flooring options complemented by exceptional customer service. Experience the beauty of their floors and indulge in top-notch assistance at Fairwood. Handpicked with care, the wide range of floors will elevate your space with elegance and style.
We received excellent assistance and were well informed at fairwood. We were allowed to personally select our table top, which added a personal touch. We were also able to choose the colour of the oil, and the table was delivered very quickly. We are extremely happy with the table and the service provided by Fairwood, and highly recommend them.
Houten vloeren luchthaven
Vlieg snel door naar de pagina die u zoekt

Fairwood Wooden Floors & Tables
What are the opening hours of Fairwood Tiel and what are the opening hours of Fairwood Rijnsburg? Are there different opening hours during holiday periods and public holidays?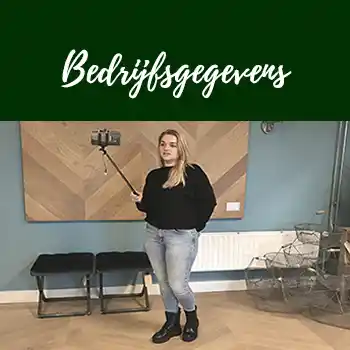 Fairwood's information at your fingertips. Bank account numbers, VAT number, Chamber of Commerce number. Also email addresses, WhatsApp, and more.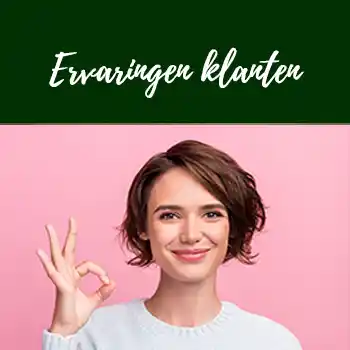 What experiences have customers had with Fairwood?
Fairwood is a true family business. At this moment, there are even 3 generations working for your wooden floor or table.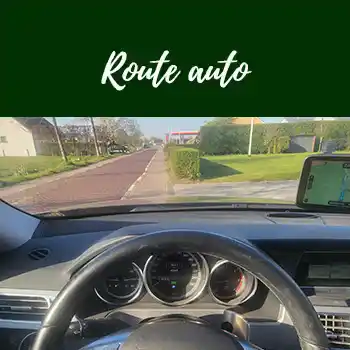 What is the best route to Fairwood Tiel or the route to Fairwood Rijnsburg by car or motorcycle?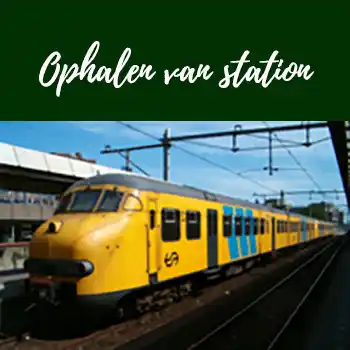 By Train – Pick up at the Station
If you're arriving by train, we'll be delighted to provide a complimentary pick-up service from the nearest station. Please let us know your arrival time and the station you'll be arriving at well in advance.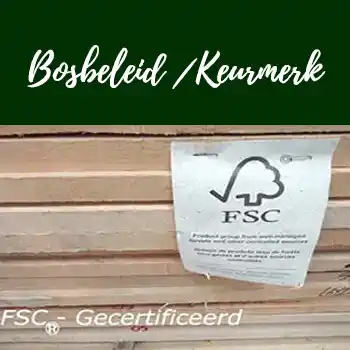 Forest Policy / Certification
A strong forest policy and responsible timber harvesting are crucial for the continuity of our business. That's why Fairwood has also joined the FSC certification and the PEFC certification.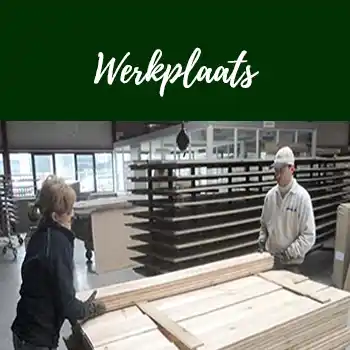 Fairwood heeft een eigen werkplaats waar verschillende werkzaamheden voor de vloeren en tafels worden gedaan. Kijk op deze pagina welke werkzaamheden we hiermee bedoelen.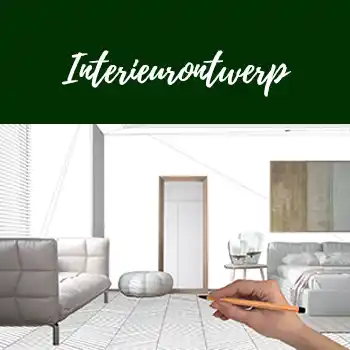 Our interior designer, Anita, will create an interior drawing just for you.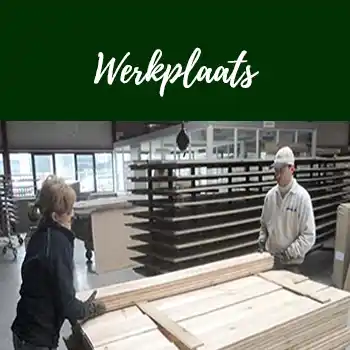 At our workshop, we meticulously apply the finishing touch to your table or floor. We offer services such as smoking, aging, brushing, staining, or whitewashing your floor or table.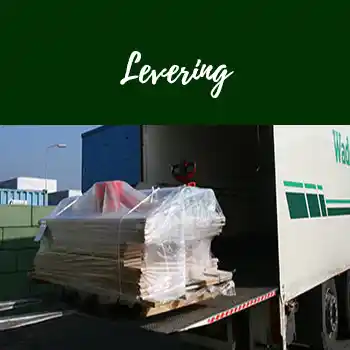 Hoe gaat de levering van de houten vloer of tafel? Door wie en hoe wordt de afspraak tot transport gemaakt? Kan ik de tafel of vloer ook zelf afhalen?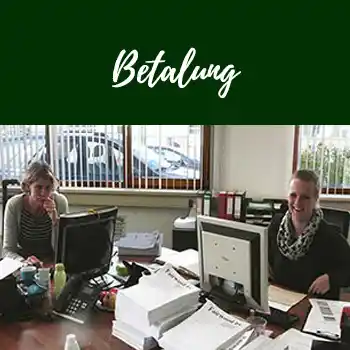 Wanneer moet ik de houten vloer of tafel betalen? Wil Fairwood vooraf een aanbetaling ontvangen? Hoelang kan ik de vloer of tafel bij Fairwood gratis in opslag houden?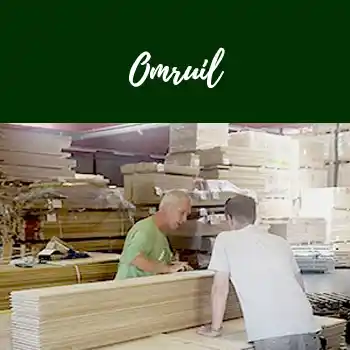 What rules apply to exchanging or returning delivered products?
Photo Promotion – Free Maintenance
Send us a photo of the wooden floor or table you purchased from us and receive a free bottle of maintenance soap or Skylt conditioner as a gift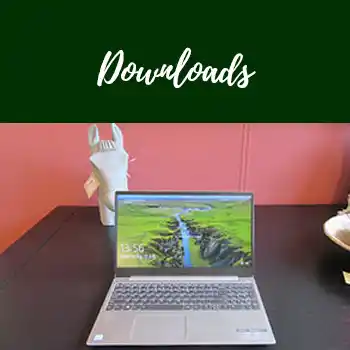 On this page, you will find an overview of the documents available for download from this website.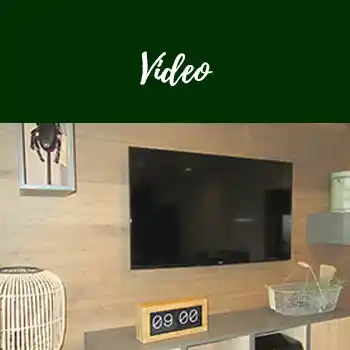 Discover a comprehensive collection of videos available on this website.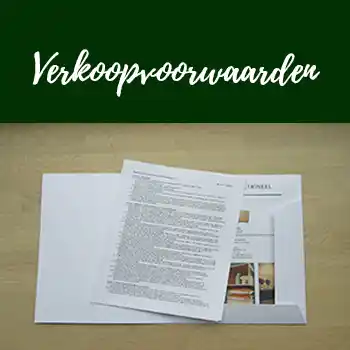 Sales Terms and Conditions
Discover the sales terms that Fairwood applies to your purchase.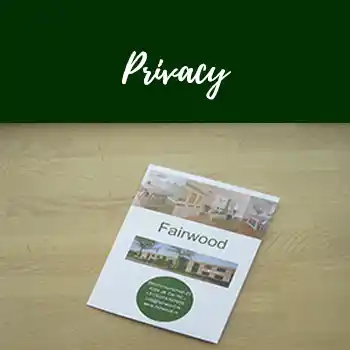 Read Fairwood b.v.'s privacy statement here.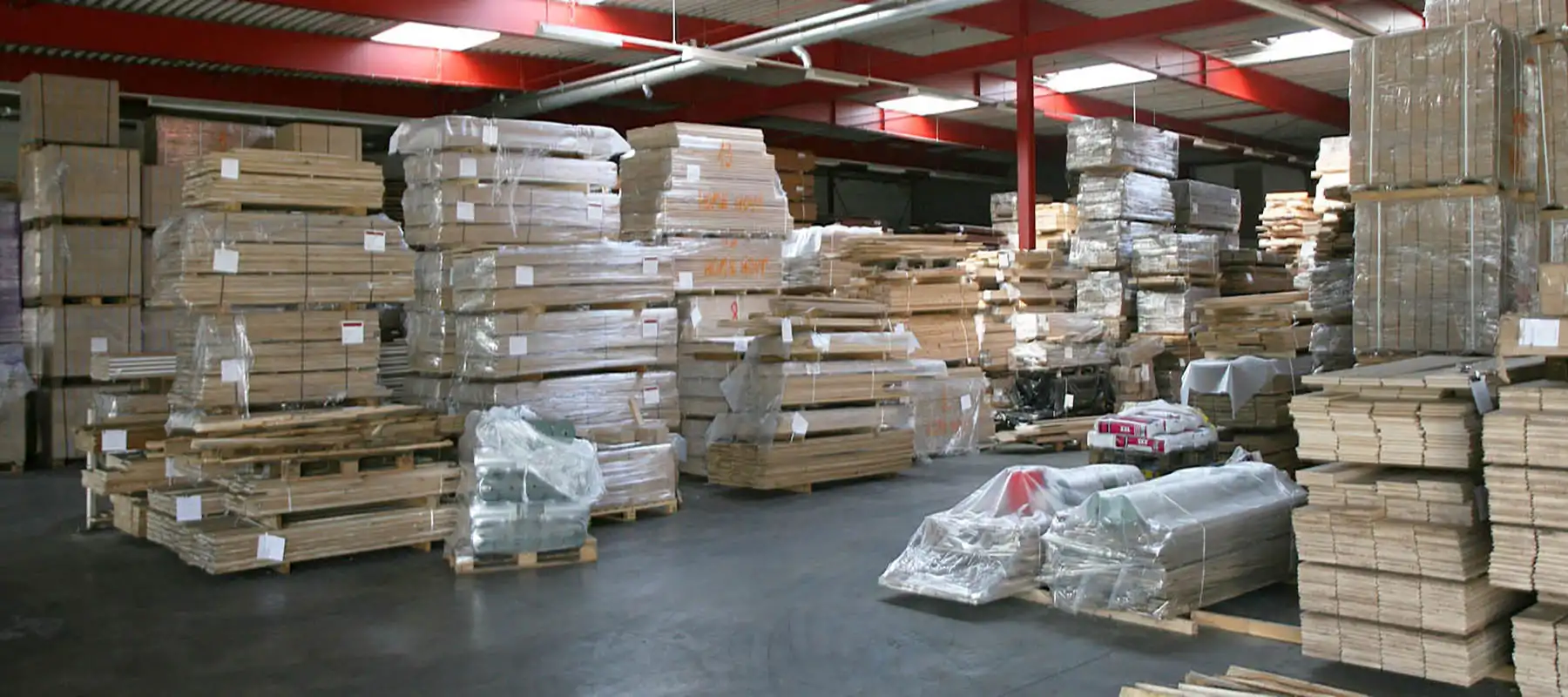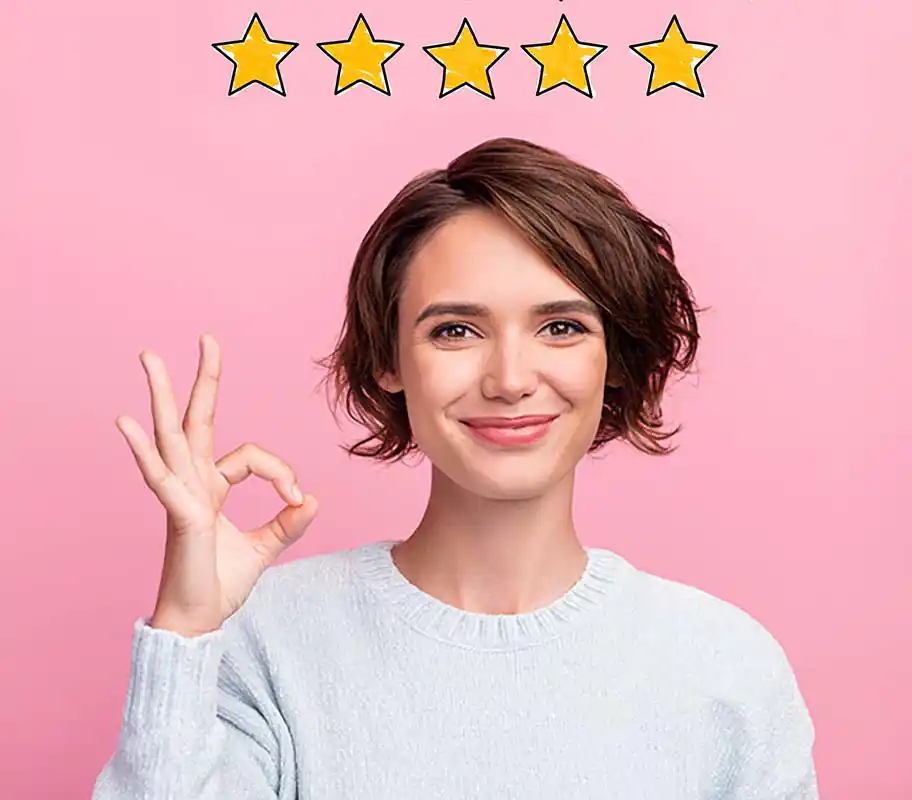 Fine people, excellent explanation, and a beautiful product now adorn our living room!
We recently visited Fairwood to explore options for a new tabletop. The staff kindly provided us with sample boards, allowing us to make an informed decision. The exceptional assistance we received in-store was commendable.
Fairwood is a wonderful store with a beautiful showroom. We wanted to personalize our own table and they were more than accommodating. The team at Fairwood provided excellent advice and guidance to ensure our vision was realized. The table is absolutely gorgeous with its robust and well-finished design. It was also delivered promptly, even during the pandemic. We are extremely happy with our purchase.
Fairwood. - Exceptional Service, Quality Wood, Guaranteed Satisfaction
We had an excellent experience at Fairwood. The owner, who possesses extensive knowledge in the field, provided us with outstanding assistance during our visit. Their selection of high-quality wood comes at affordable prices. Although after a few months, we noticed that one of the planks had slightly lifted due to the natural movement of the wood. However, Fairwood swiftly resolved the issue as promised. We highly recommend this store for all your wood needs. Morenc. Amsterdam.
Last summer, I purchased two floors of oak duoplank from Fairwood. This company offers the benefits of a large business, including stock availability, competitive prices, and a wide range of choices, while still providing a highly personalized service. I found it easy to install the flooring myself, and even had the option to return extra planks without any issues, over six months later. Despite some considering it less than ideal, I laid the parquet floor on wooden subflooring with underfloor heating, and almost a year later, the floor still looks perfect.
Discover a delightful store with knowledgeable and friendly staff, offering an exquisite selection of wooden flooring. Our spacious showroom allows you to witness the beauty of our floors firsthand. Today, during our second visit, we had a pleasant conversation which led us to purchase our dream floor. We eagerly anticipate the final result when it graces our home. Choose Fairwood for unparalleled quality and service.
Fairwood offers a beautiful showroom filled with exquisite items, including charming "must-haves." Our friendly staff is always ready to assist you with any inquiries. If you're looking for quality, it's definitely worth a visit. Beemsterboer.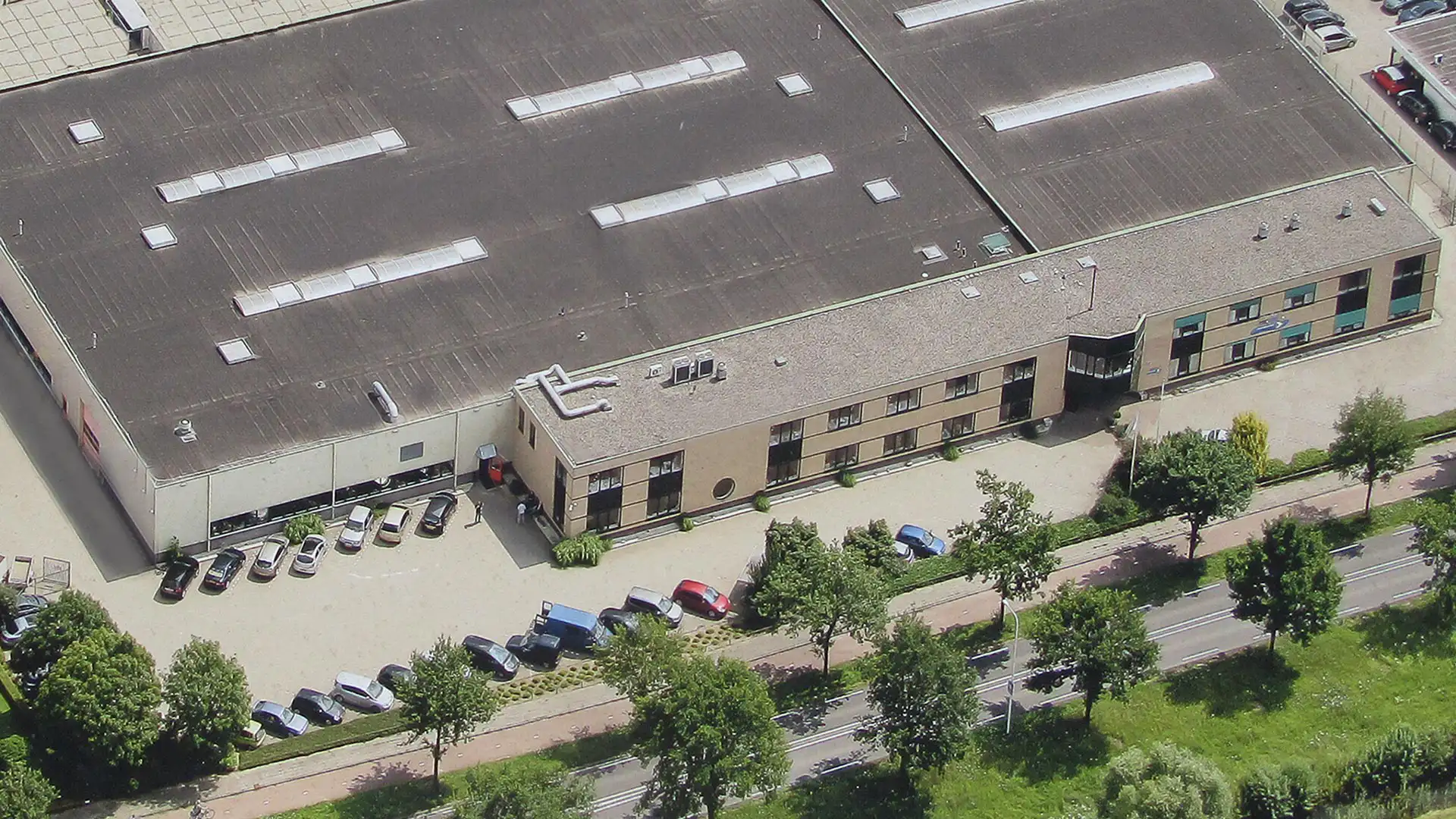 What else should you consider when buying wooden floors?
Buy your flooring from a specialized company. Only they have the knowledge of products combined with the situation in your home.
Take a look at the flooring in a large space. A sample of 1 square meter doesn't give you a complete picture of the whole floor.
Inspect the actual floor before delivery. Wood is a natural product and each batch is different.
Bring home sample planks. The lighting at home is completely different than in a store.
Make sure to consider the characteristics of the floor and the situation in your home (moisture, subfloor, underfloor heating).
When looking at engineered wood flooring, focus on the bottom side of the plank, not the top. Choose birch plywood backing for years of enjoyment from your floor.
Never base your decision solely on the price of the wood. Sometimes the real value is in the accompanying products.
Get a personalized, comprehensive quote. This will prevent any unpleasant surprises later on.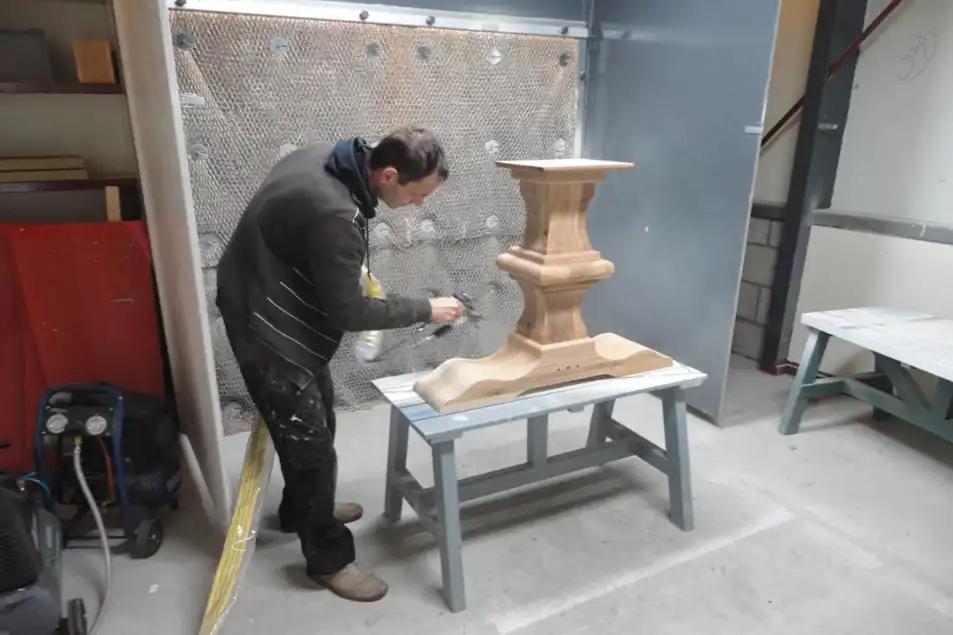 You are very welcome to visit our showroom in Tiel or Rijnsburg (near Noordwijk). You can simply walk in and no appointment is necessary. We always have enough staff available to assist you extensively. Take a look at the special pages of our showrooms.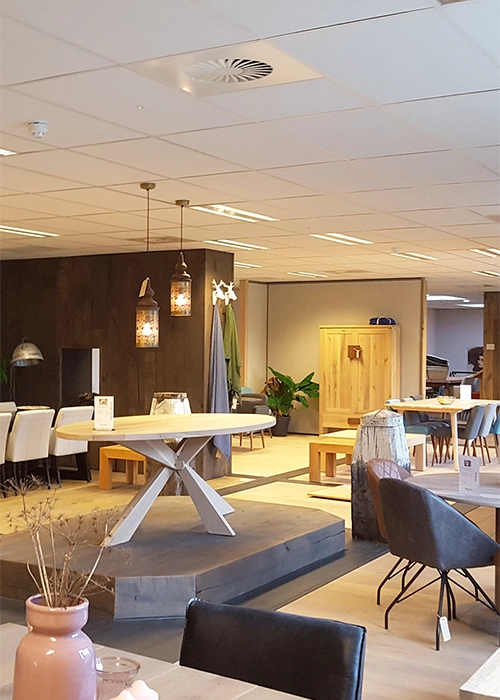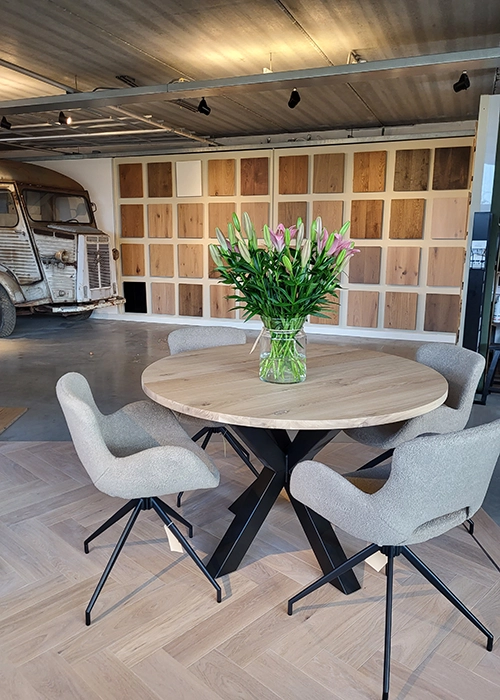 Showroom Rijnsburg (800 m2)
Thursday Evening Shopping
B
o
o
k
a
p
p
o
i
n
t
m
e
n
t
T
h
u
r
s
d
a
y
e
v
e
n
i
n
g
(Only in Tiel)
Choosing a wooden floor or table on an evening?
Book an appointment here, and we will reserve and confirm it for you. We look forward to seeing you on a Thursday evening in Tiel!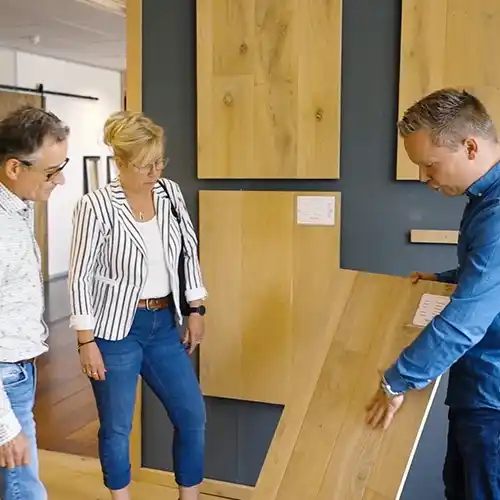 Fairwood would be delighted to send you the latest brochure. There are 3 types of brochures available, as you can see.
Complimentary and no obligation
Sending you one or more brochures is completely free of charge and without any obligations. Rest assured, we will not approach you any further after sending. The decision to initiate further contact is entirely up to you.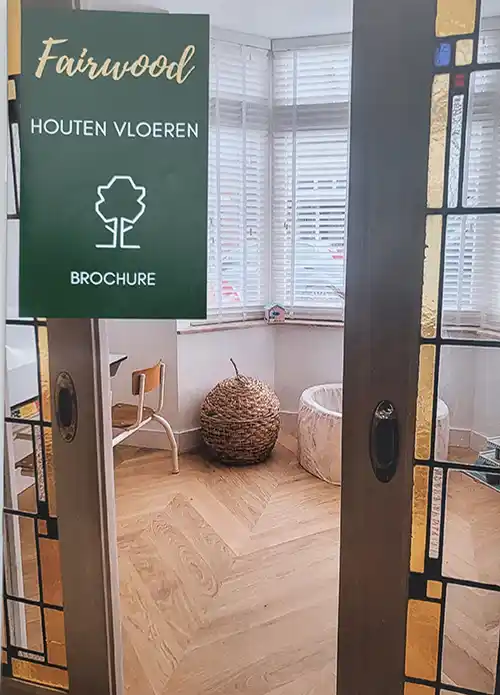 Discover the latest information about Fairwood's wooden floors.
What types of promotional floors are available and how long is the offer valid for?
Discover Fairwood's range of table models. Explore our current assortment here.