Why does our SPC flooring beat every PVC floor?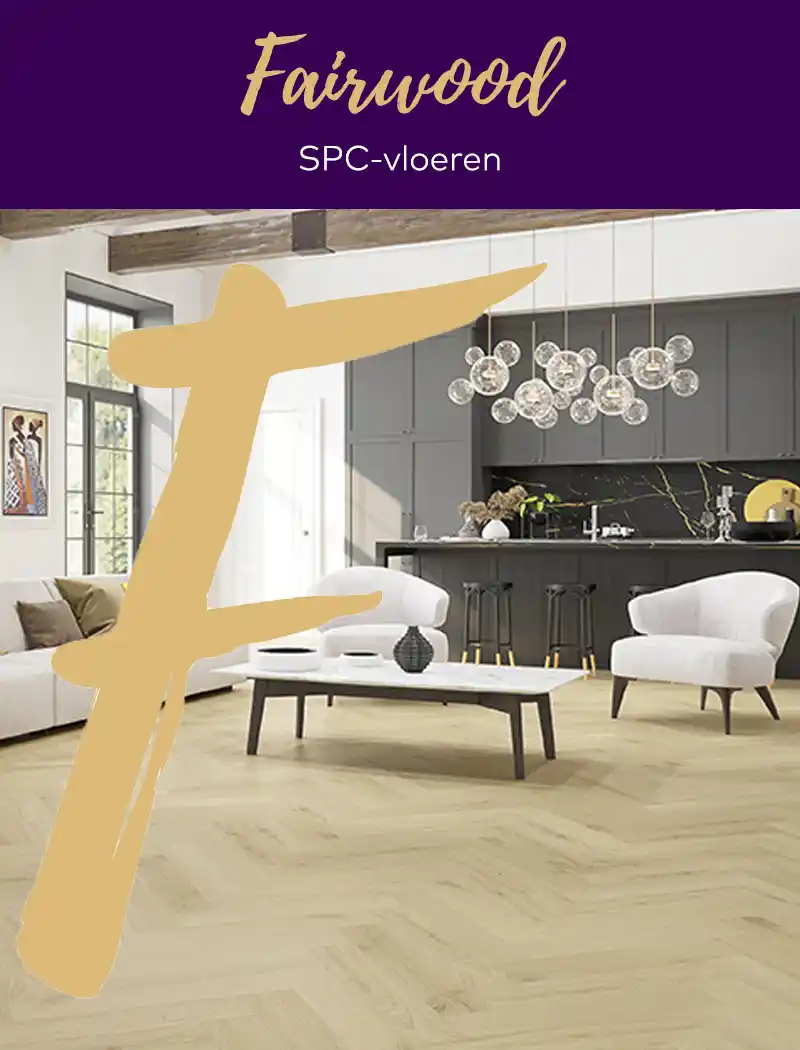 SPC
k
r
a
s
v
a
s
t
e
u
l
t
r
a
m
a
t
t
e
e
x
t
r
a
b
r
e
d
e
e
x
t
r
a
l
a
n
g
e
w
a
t
e
r
b
e
s
t
e
n
d
i
g
e
l
a
a
g
g
e
p
r
i
j
s
d
e
g
e
m
a
k
k
e
l
i
j
k
t
e
l
e
g
g
e
n
vloer
What is SPC?
SPC floors (Stone Plastic Composite) are luxury vinyl tiles consisting of multiple layers:
a UV-protective layer
a vinyl layer
a wear layer for extra protection against scratches and stains
a stable SPC core.
The core of an SPC plank is composed of natural limestone powder, polyvinyl chloride, and stabilizers, resulting in a plank that offers strength and rigidity.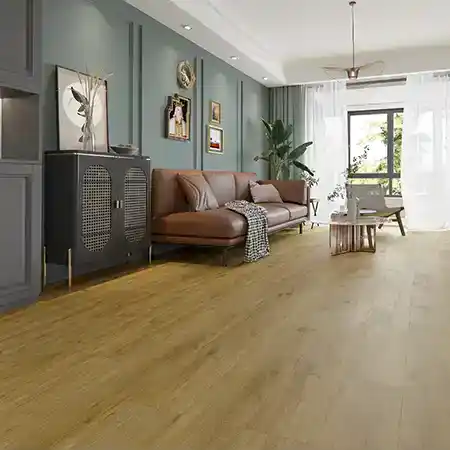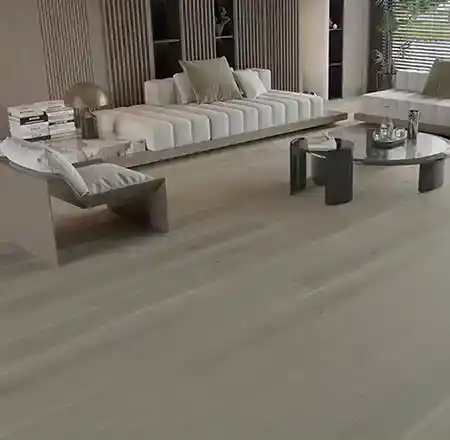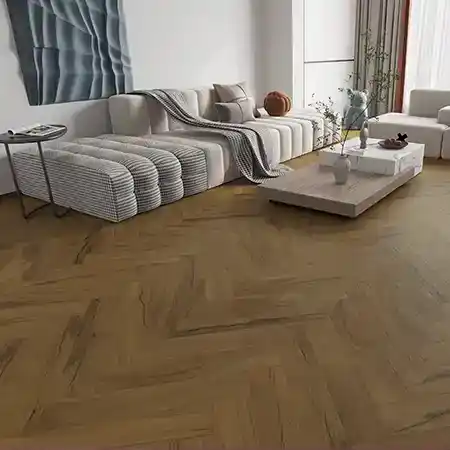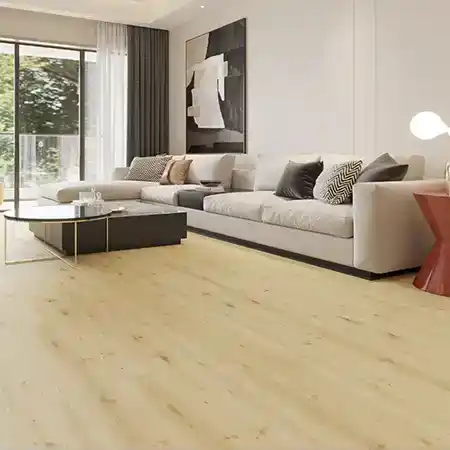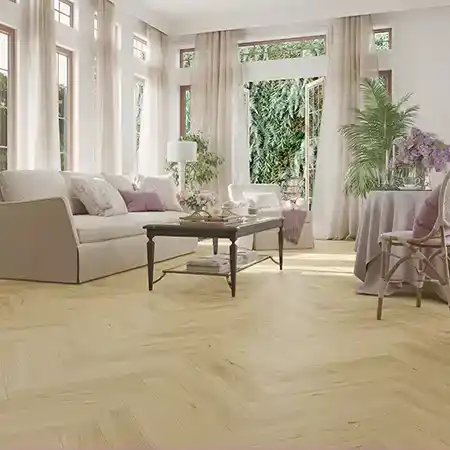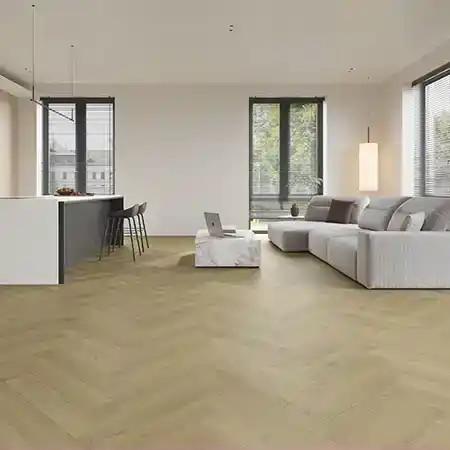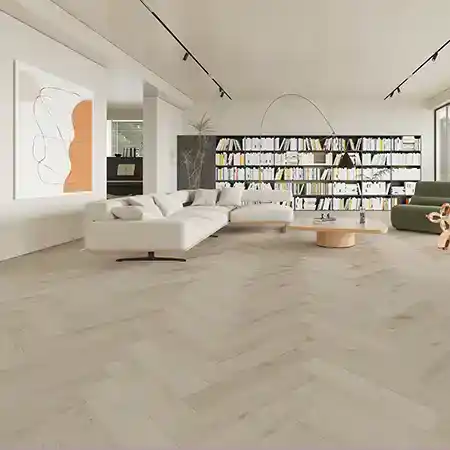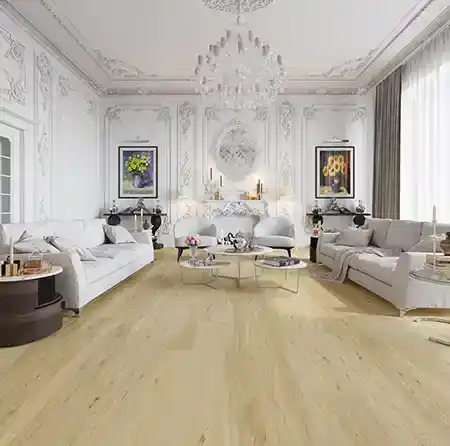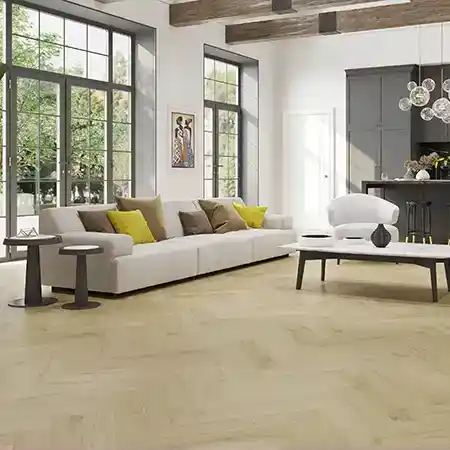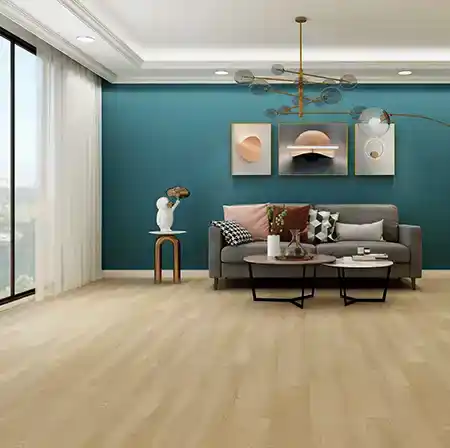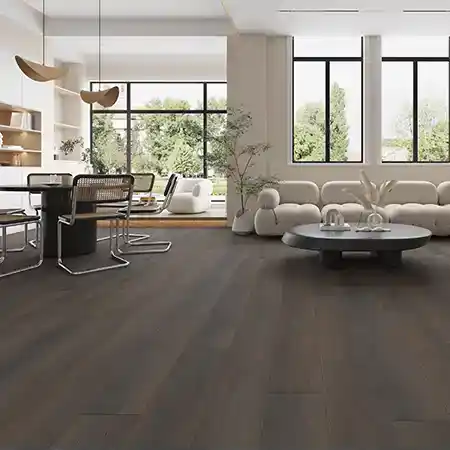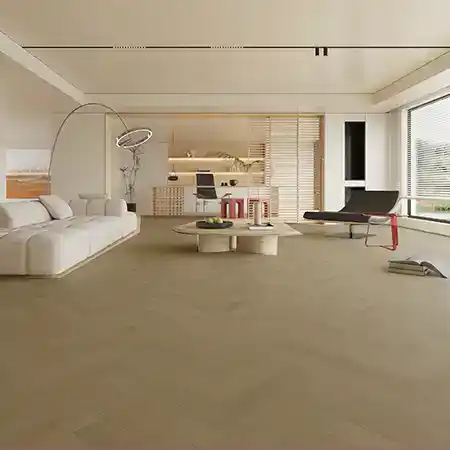 Blogs over SPC
Why is Fairwood's SPC Exceptional?
When it comes to SPC flooring, Fairwood stands out for several reasons. Our SPC floors are:
Ultra-matte, closely resembling real wood.
Imprinted with high-quality wood patterns.
Extra wide (228 mm).
Extra long (1800 mm).
Sufficiently thick (6.5 mm) for added durability.
Conclusion: As genuine wood enthusiasts, we have never come across PVC or SPC that comes as close to the natural look of real wood as Fairwood's SPC flooring does.
Why is our SPC better than PVC?
SPC is an enhanced version of PVC. This is because SPC contains a heavy, solid core layer made of stone powder. As a result, SPC is much heavier, stronger, and more stable. Moreover, the percentage of plastic (approximately 30%) in SPC is significantly lower than in PVC. An SPC floor is made with a click system, allowing it to be installed as a floating floor. This can also be easily done by a reasonably handy DIYer.
How does SPC compare to real wood?
These floors are made by a machine and not by wind, rain, temperature, or soil. As lovers of wood, we believe that nature cannot be surpassed in terms of appearance. Repairing these floors is also much more difficult than restoring a real wooden floor. And of course, we must also consider that these floors are far less environmentally friendly in both production and waste processing compared to real wood. However, this doesn't change the fact that the price for the floor is lower, there is water resistance, excellent scratch resistance, and the appearance has significantly improved in recent years.
SPC Flooring - The Ideal Choice for Your Interior
Are you searching for high-quality flooring that combines durability with style? Look no further than our SPC flooring. With a unique blend of recycled stone composite and PVC, our SPC flooring offers a natural look and premium finish. What sets it apart is the ease of installation – thanks to its click system, you can effortlessly lay these floors yourself. No need for messy adhesives, leveling, or expensive professionals. Discover the benefits of our SPC flooring today and give your interior a stunning upgrade.
Wide Planks and Herringbone
Fairwood's SPC floors are available in two stunning options: Wide and long planks, as well as Herringbone SPC. Transform your space with our exquisite collection.
When it comes to us, as ultimate lovers of real wood, adding a plastic floor to our collection, it has to be a truly exceptional expansion of our flooring program.
Houten vloeren luchthaven
Vlieg snel door naar de pagina die u zoekt

Why Our SPC Flooring Outshines ALL PVC floors?
Less plastic
Sturdier and more stable plank
Click system; easy to install
Ultra matte finish = more natural
Highest scratch resistance
Extra wide plank
Extra long plank
No need to level when floor is less 0.5 mm.
No glue
value for money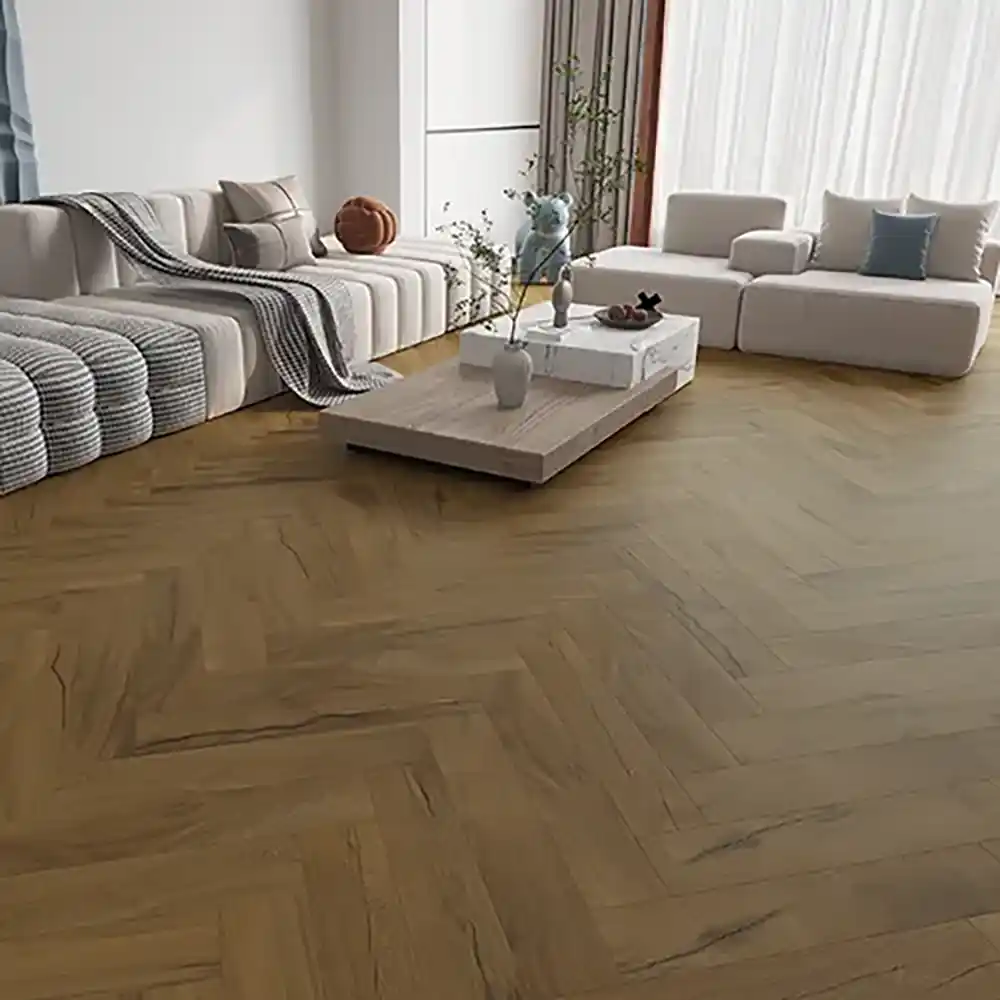 Our SPC floors are made up of only 30% PVC and 70% recycled stone composite.
Ultra Matte Finish = More Natural
Most PVC floors have a slight sheen. This sheen often gives an unnatural appearance to the PVC floor. Only a very limited number of producers are able to create an ultra-matte finish. Fairwood's SPC planks belong to the small group of floors that have this matte finish. It is difficult to see this difference in images. When you see the floor in person, you will notice the remarkable resemblance to real natural wood. This resemblance is one of the main reasons why Fairwood has included these floors in their range.
More Durable and Stable Plank
SPC has a hard stone core, providing weight and durability to the planks. Thinner variants pose a significant risk of breakage, both during delivery, installation, and regular use. At fairwood.org.uk, we offer SPC flooring options that prioritize strength and longevity, ensuring a reliable and sturdy solution for your space.
Not Always Necessary to Level the Floor
PVC floors are incredibly thin. This means that every imperfection in the subfloor will be visible. That's why the subfloor almost always needs to be leveled when installing an SPC floor. This means an additional cost to you of €20.00 per square meter. Our SPC floors are thicker and more solid, which often allows for direct installation on the subfloor. Always have the contractor or flooring installer check in advance whether or not the subfloor needs to be leveled.
Highest Scratch Resistance
SPC floors from Fairwood offer the highest scratch resistance, resulting in significantly fewer chances of scratches and marks. Experience the durability and beauty of our SPC floors.
Our SPC planks, measuring almost 23 cm in width, create a serene aesthetic for your entire floor. Unlike many of our competitors who offer narrower planks, our wider planks ensure a more tranquil appearance, enhancing the overall ambiance of your space. Visit our showrooms for our exceptional selection of flooring options.
Our SPC planks, measuring 180 cm in length, perfectly emulate the appearance and dimensions of real wooden planks. Unlike many competitors, who offer shorter planks, we prioritize maintaining the natural aesthetic of your interior. At Fairwood, we understand the importance of preserving the authentic charm of your space with our high-quality SPC planks.
Easy Self-Installation Click System
Fairwood's SPC planks come with a patented click system that is present on both the long sides and the ends of the plank. This click system makes it easy for you to install the floor yourself. You will receive a comprehensive guide with visuals and helpful tips on how to lay the flooring.
Our SPC planks are installed as floating floors, which means no adhesive is required. Not only does this save on the cost of glue, but it also makes the installation by a professional floor fitter more affordable. Additionally, the floor can be easily removed or relocated in the future, making it a great advantage, especially for rental properties.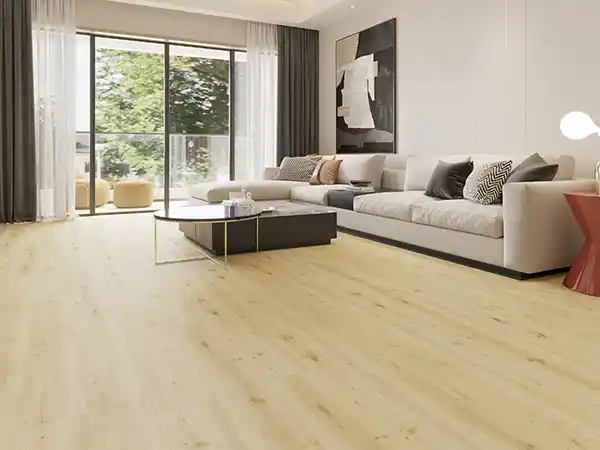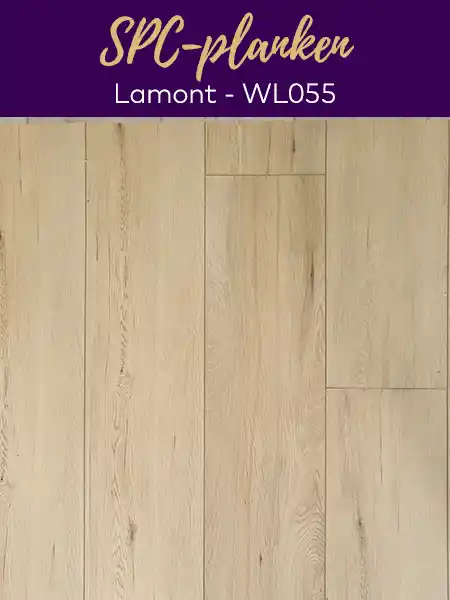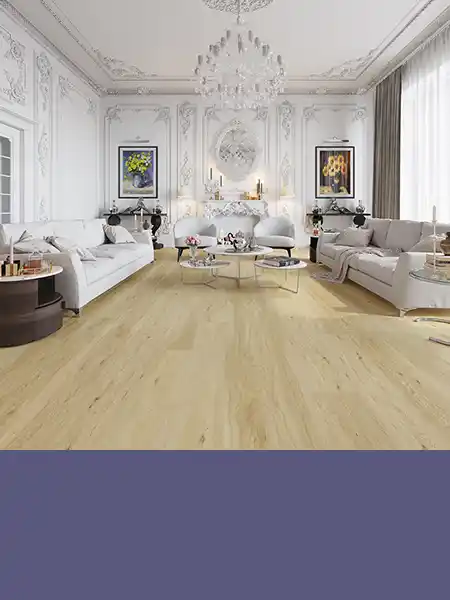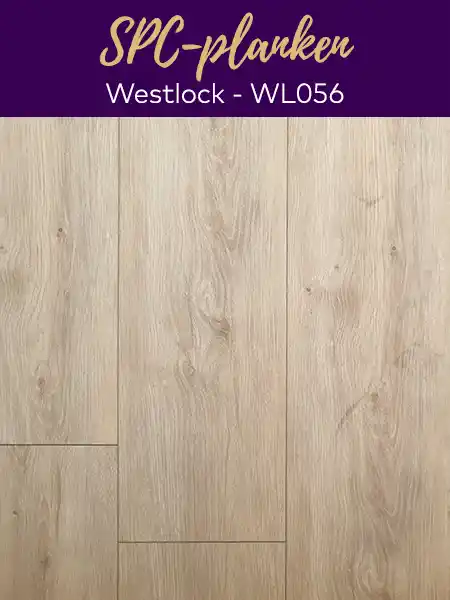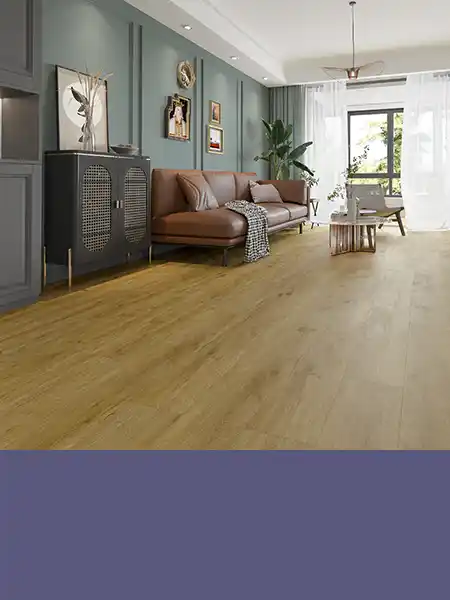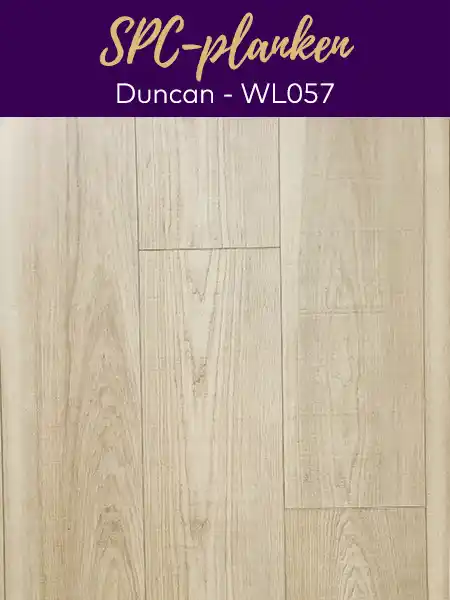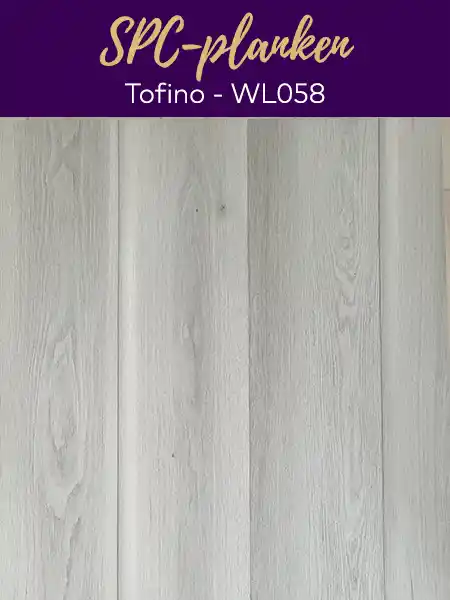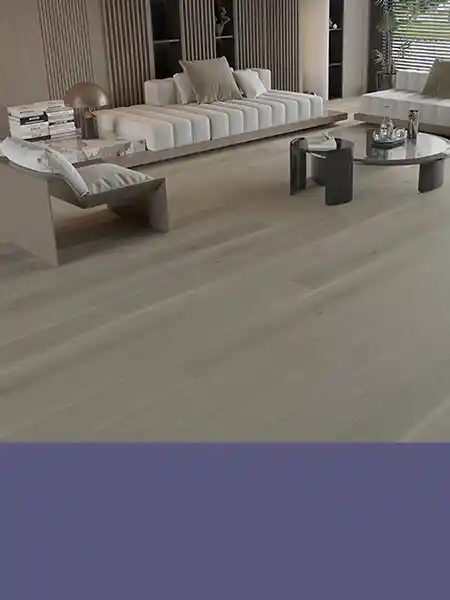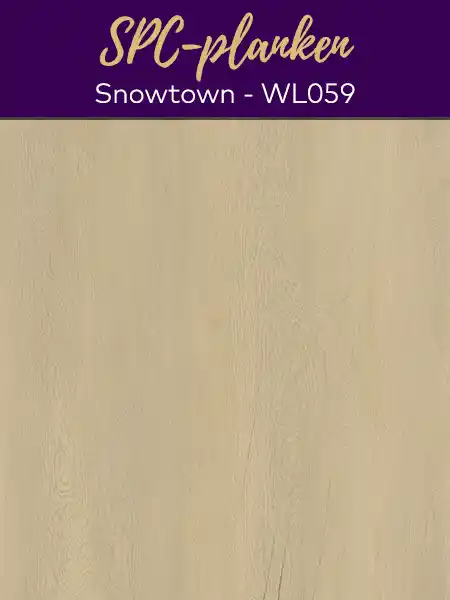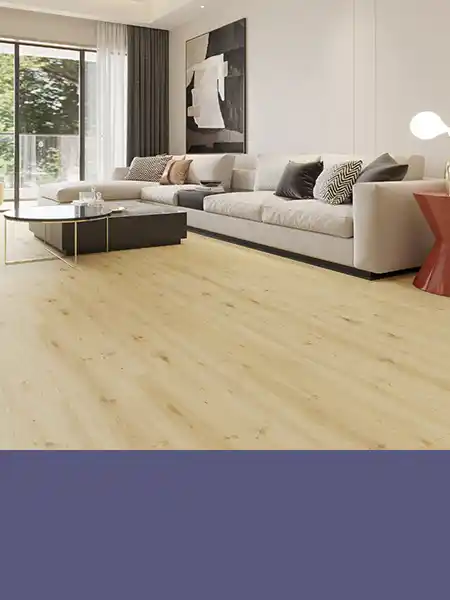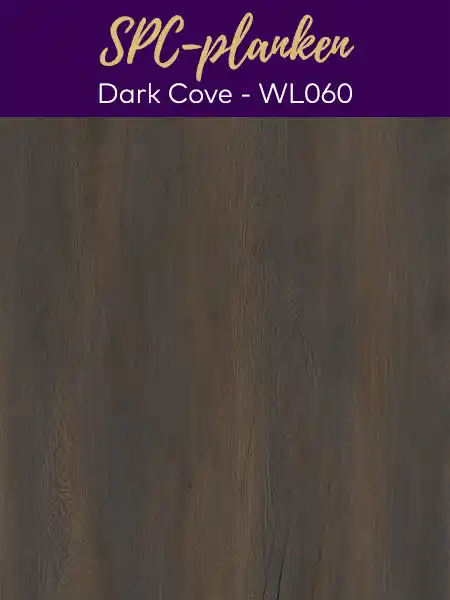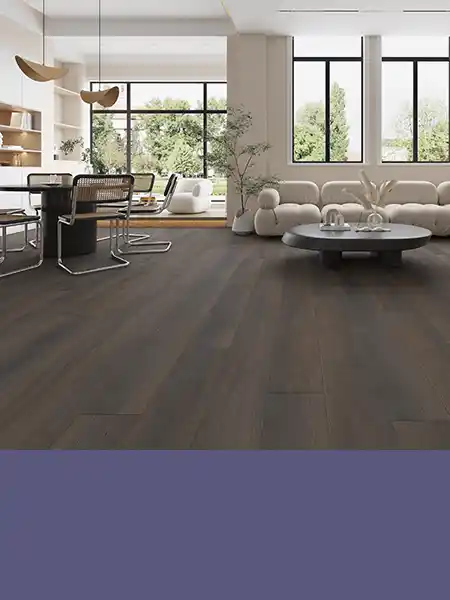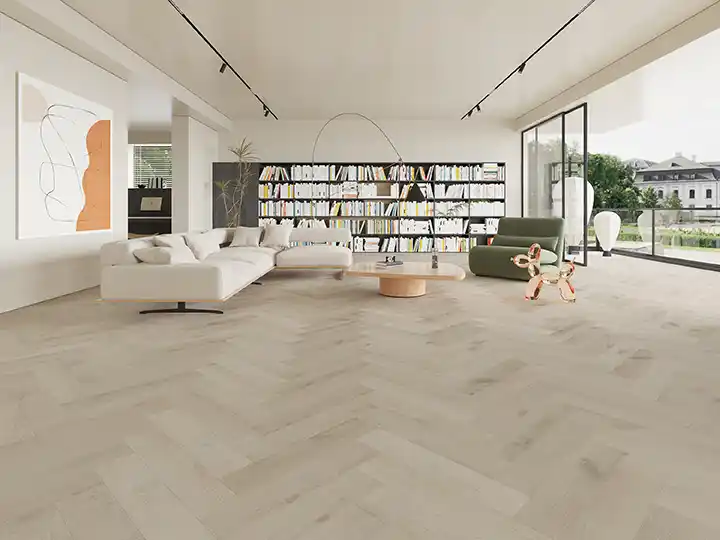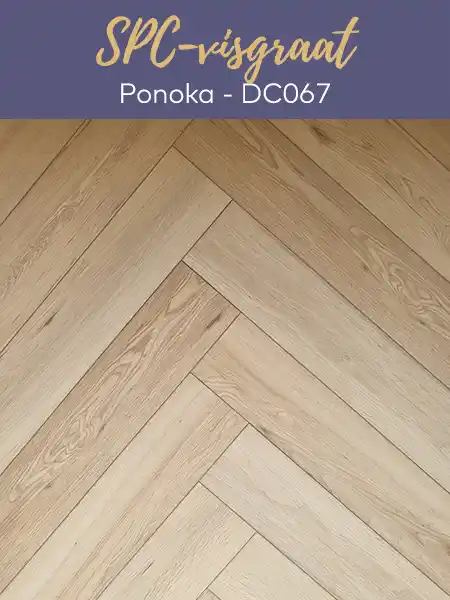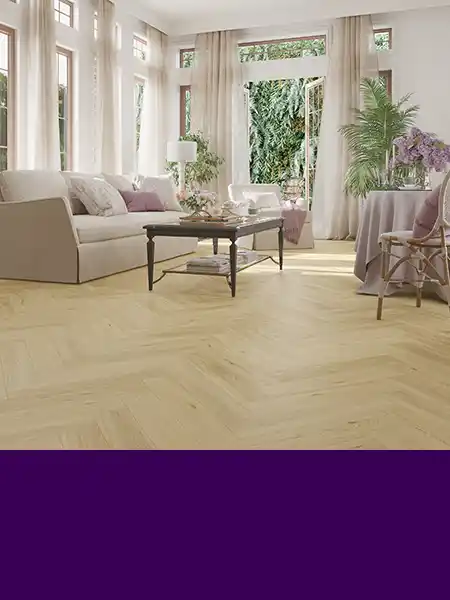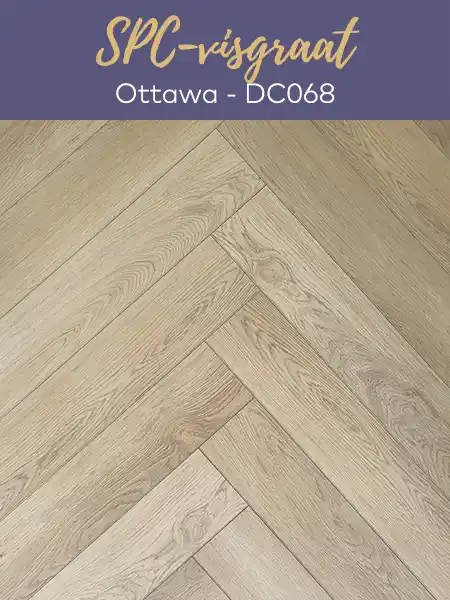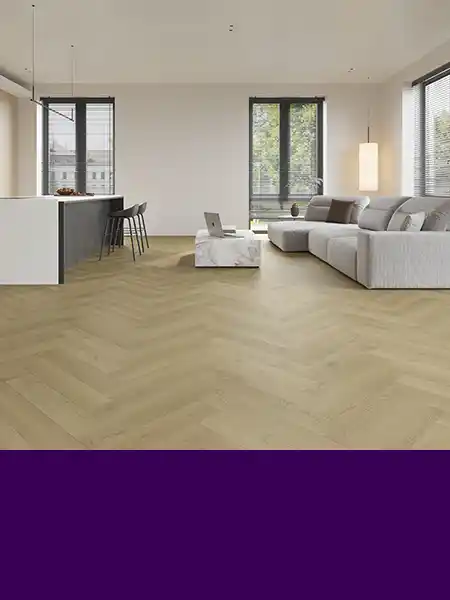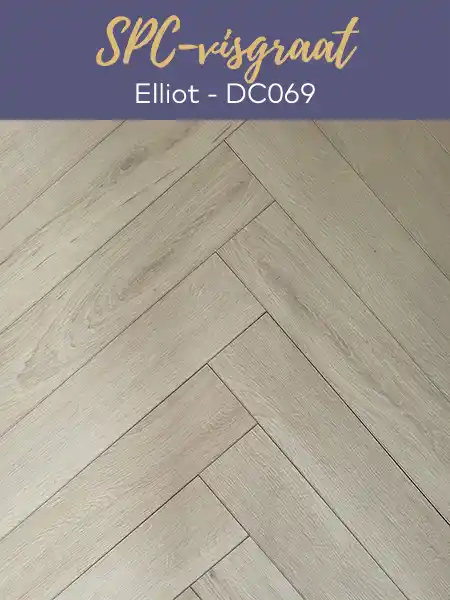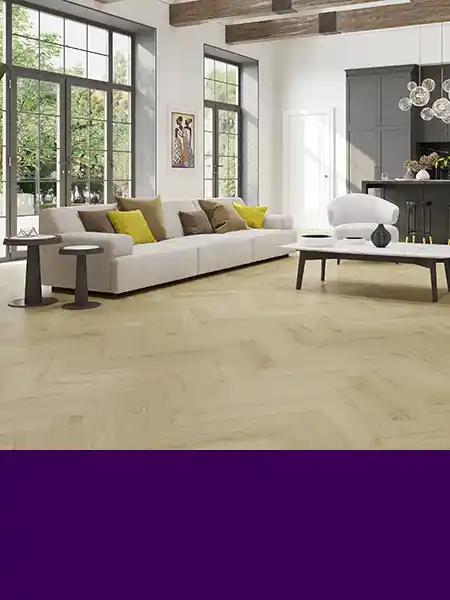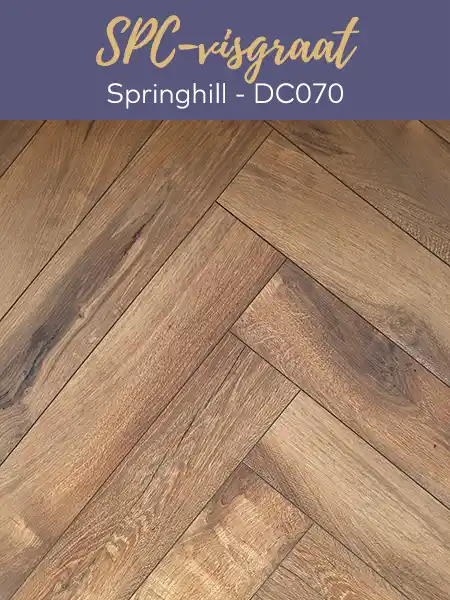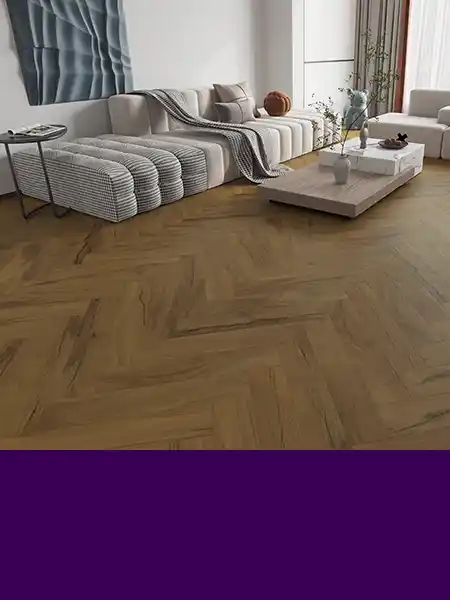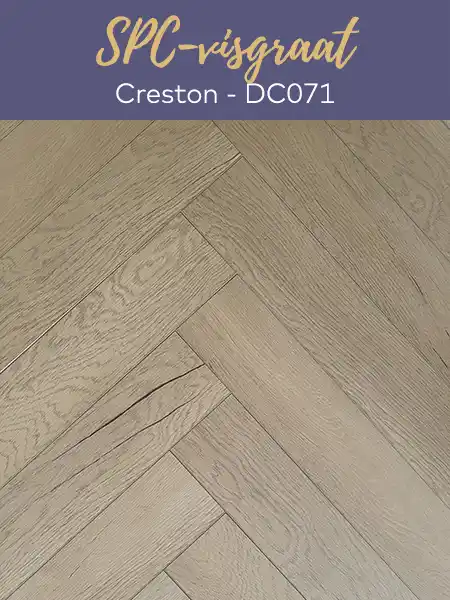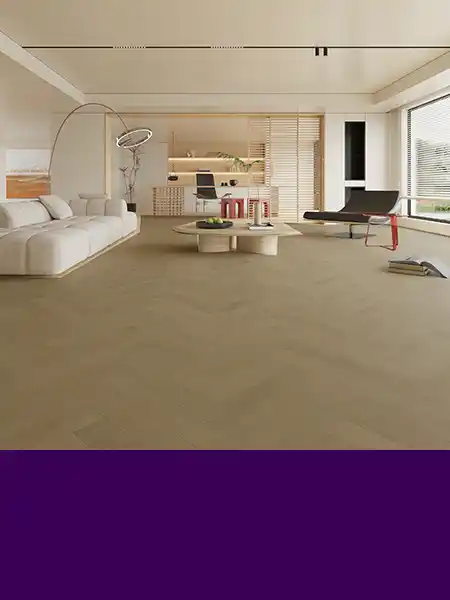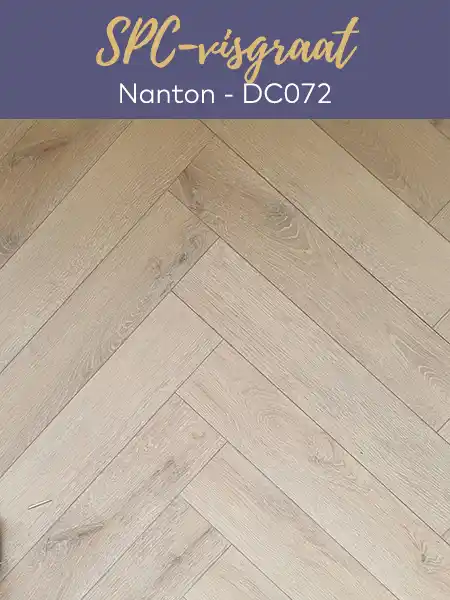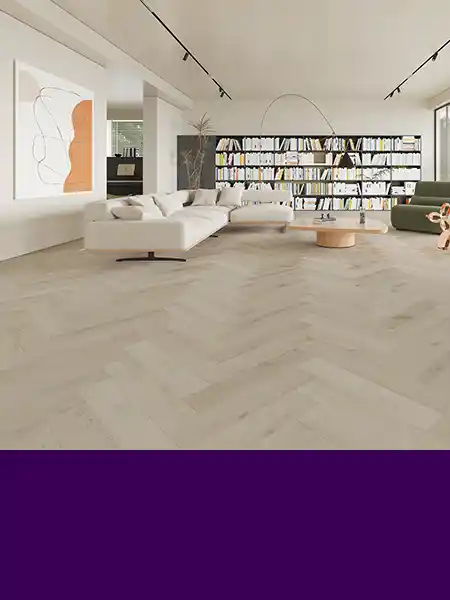 The most popular blogs about wooden floors
You are very welcome to visit our showroom in Tiel or Rijnsburg (near Noordwijk). You can simply walk in and no appointment is necessary. We always have enough staff available to assist you extensively. Take a look at the special pages of our showrooms.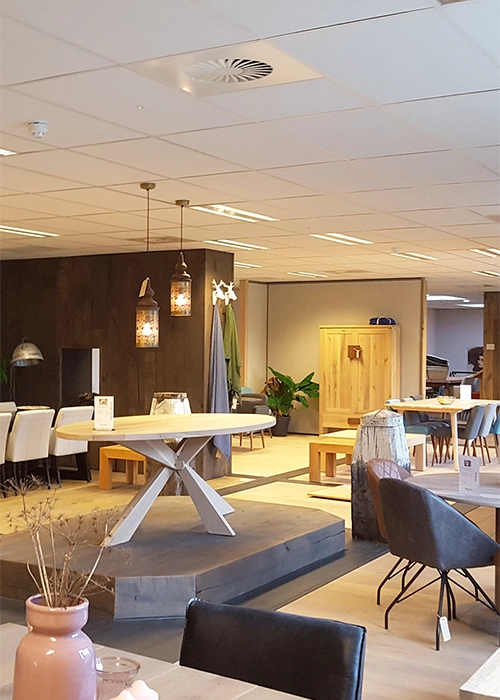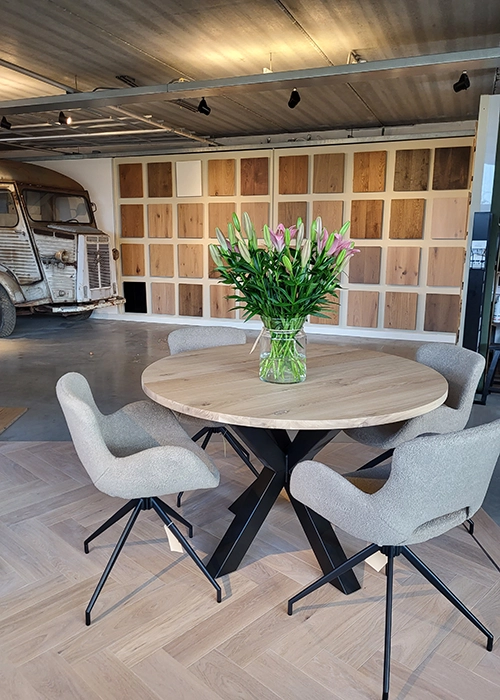 Showroom Rijnsburg (800 m2)
Thursday Evening Shopping
B
o
o
k
a
p
p
o
i
n
t
m
e
n
t
T
h
u
r
s
d
a
y
e
v
e
n
i
n
g
(Only in Tiel)
Choosing a wooden floor or table on an evening?
Book an appointment here, and we will reserve and confirm it for you. We look forward to seeing you on a Thursday evening in Tiel!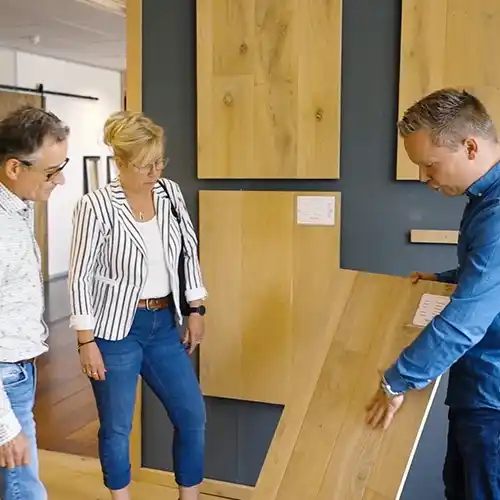 Fairwood would be delighted to send you the latest brochure. There are 3 types of brochures available, as you can see.
Complimentary and no obligation
Sending you one or more brochures is completely free of charge and without any obligations. Rest assured, we will not approach you any further after sending. The decision to initiate further contact is entirely up to you.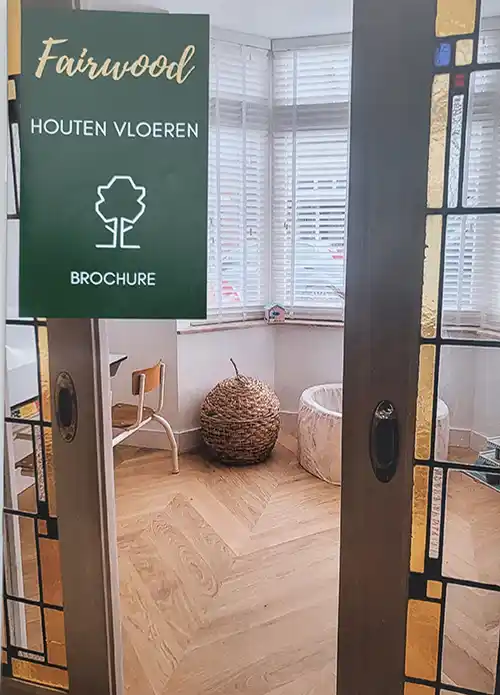 Discover the latest information about Fairwood's wooden floors.
What types of promotional floors are available and how long is the offer valid for?
Discover Fairwood's range of table models. Explore our current assortment here.