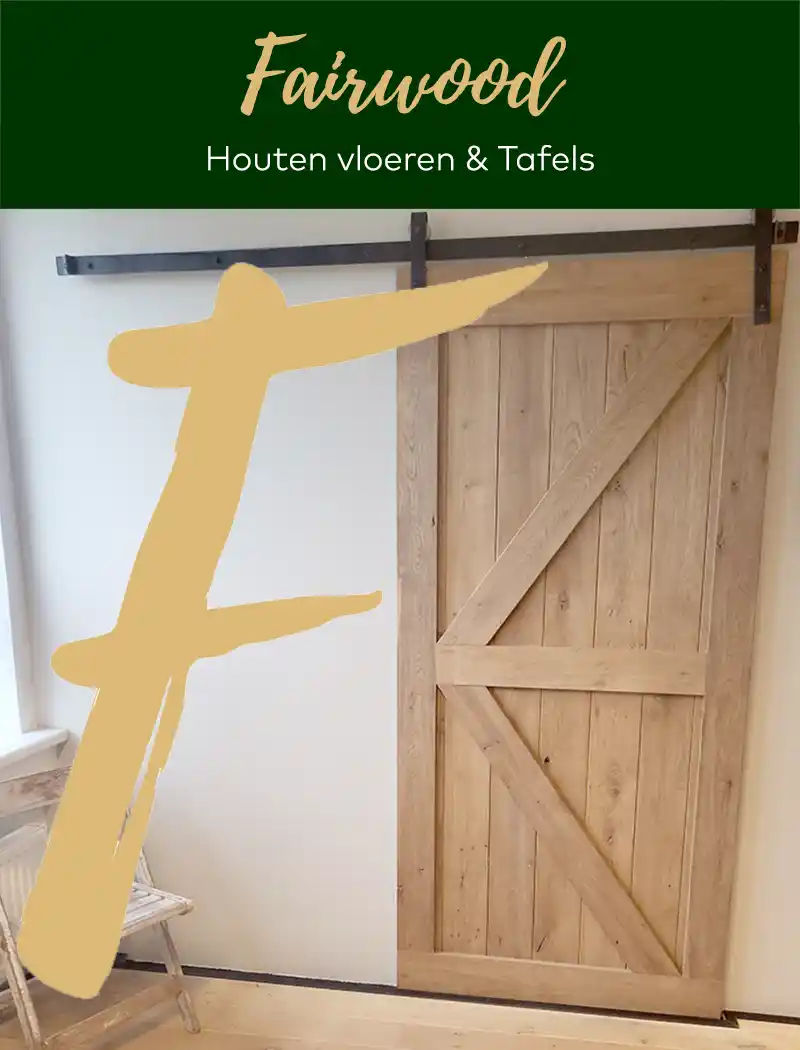 Wooden Sliding Door
Oak?
RAL-colour ?
solid wood
"If there is one thing that creates atmosphere in a home"
Wooden Sliding Doors: Enhance Your Home's Aesthetic and Convenience.
Decorative
A wooden sliding door adds atmosphere and character to your home. You can choose from natural solid oak wood or tulipwood. Tulipwood is a hardwood that can be beautifully and fully painted. As Fairwood sprays the wooden sliding doors in our workshop, you can choose any RAL color. Completely matching your interior.
Convenience
A wooden sliding door saves you a lot of space compared to a regular hinged door. With a hinged door, you need to leave enough room for it to swing open. However, with a sliding door, you can make use of the space that would otherwise be occupied. Choose Fairwood for convenient and space-saving door solutions.
Wooden Sliding Door Decorative and convenience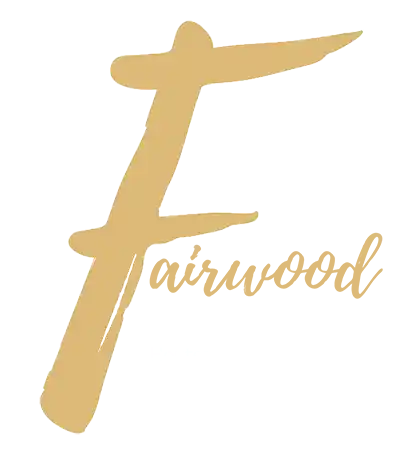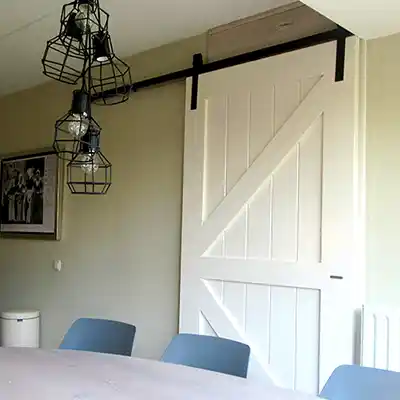 Wooden sliding doors have become a popular choice for many home and office setups. Below you will find some benefits of sliding doors.
Sliding doors are ideal for smaller rooms or rooms with limited space. They are generally easy to use, smoothly gliding on tracks with the help of wheels or bearings. This is especially convenient for those with limited mobility or strength, making it easier to open and close compared to traditional doors.
liding doors can help keep out noise and maintain temperature. The thicker wood used in sliding doors compared to hinged doors can provide better sound insulation and help retain warmth in winter and keep heat out in summer.
Wooden sliding doors can also enhance the aesthetics of a space. They can give your interior a modern, sleek look, but also add warmth and a natural feel.
Fairwood offers various types of sliding doors such as oak or tulipwood, which can be customised with your choice of RAL colour.
Wooden sliding doors are also versatile in their usage. They can be used as room dividers to create smaller spaces within larger ones or as closet doors to enclose storage areas or walk-in closets.
In summary, sliding doors are a popular choice for their versatility, decorative appeal, and functionality. Whether you need a space-saving door solution, added security, or simply a modern look, sliding doors are worth considering.
Visit our showroom in Tiel or Rijnsburg, or send us the measurements of your door space.
One of the key advantages of sliding doors is their space-saving design. Unlike traditional hinged doors, sliding doors do not take up any additional space as they do not swing open into the room. This makes sliding doors an ideal choice for smaller rooms or rooms where space is limited. Choose Fairwood for your space-saving door solutions.
Sliding doors are generally easy to use. Equipped with wheels or bearings, they glide smoothly along the rails, making them effortless to open and close. This is particularly convenient for individuals with limited mobility or strength, who may struggle with traditional doors. Say goodbye to the struggle and embrace the convenience of sliding doors.
Sound and Heat Insulation
Sliding doors can help to keep out noise and retain heat. Made with thicker wood than traditional hinged doors, they can effectively dampen sound and maintain warmth during winter while keeping the heat out during summer. Upgrade your home with sliding doors.
Wooden sliding doors can also be aesthetically appealing, providing your space with a modern, sleek appearance. However, they can also bring warmth and a natural feel to your interior. At Fairwood, we offer a variety of sliding door options. You can choose between oak or tulipwood sliding doors and have them painted in a RAL color of your choice. Explore our range of wooden sliding doors at fairwood.org.uk and enhance the beauty of your space with our high-quality craftsmanship.
Wooden sliding doors are incredibly versatile. They can be used as room dividers, allowing you to separate larger spaces into smaller, more intimate areas. They are also perfect as closet doors, providing a stylish and functional way to conceal your belongings. Additionally, they can be a great choice for walk-in closets, creating a beautiful and practical entrance.
Choose Your Colour for Wooden Sliding Doors
Color pigments in the oil;
1 Interior boost
2. No yellowing
Interior Boost
To give your wooden floors a personal touch, the oil can be mixed with a color pigment. The great thing about Fairwood is that you can mix it yourself. This way, you create your own unique wooden floor, specially made just for you. Now, you can give your interior the perfect look.
Preventing Yellowing
If you choose to treat your wooden floor with natural oil, over time, it may develop a warmer, more yellowish appearance. By subtly blending the natural oil with a white color pigment, you can prevent this yellowing effect without leaving a white haze behind.
Kleur en de afwerking van schuifdeur
Choose your own colour and finish
for your sliding door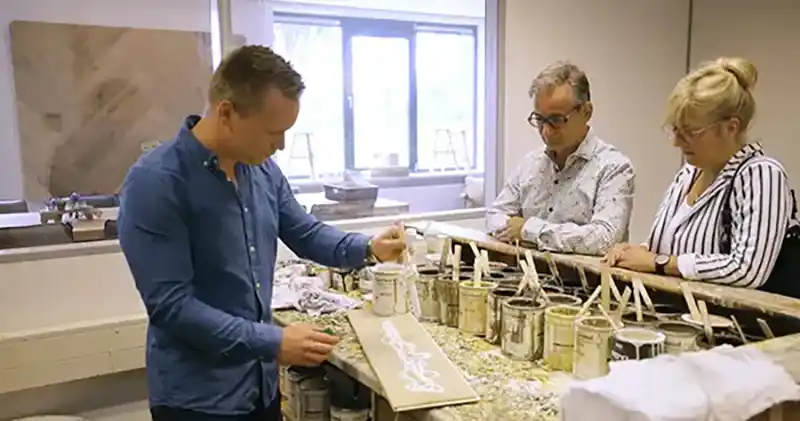 Together with you, we will blend color pigments so that you can personally determine the color of your floor. We will provide you with sample planks to take home and evaluate under the right lighting conditions.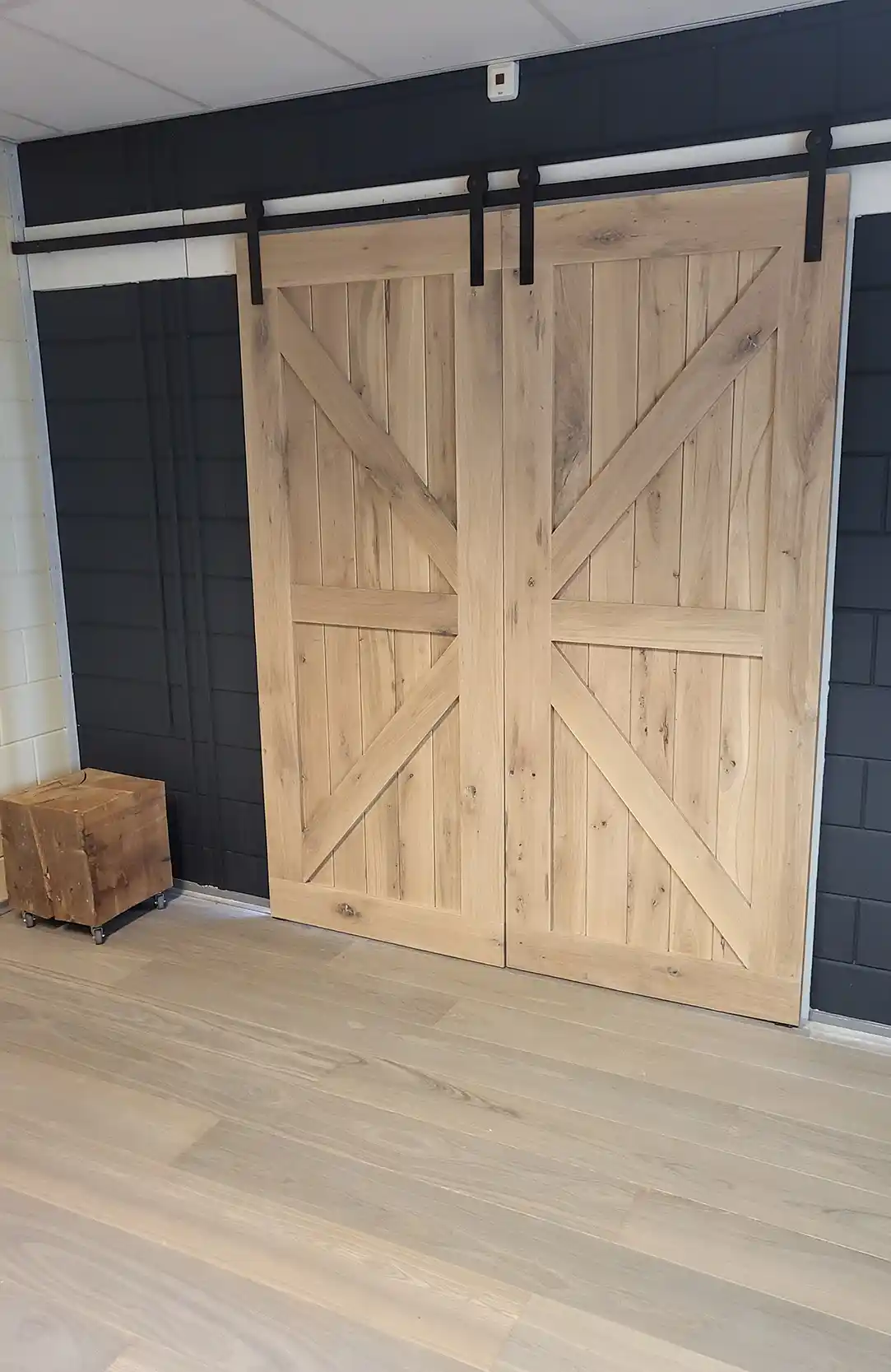 You are very welcome to visit our showroom in Tiel or Rijnsburg (near Noordwijk). You can simply walk in and no appointment is necessary. We always have enough staff available to assist you extensively. Take a look at the special pages of our showrooms.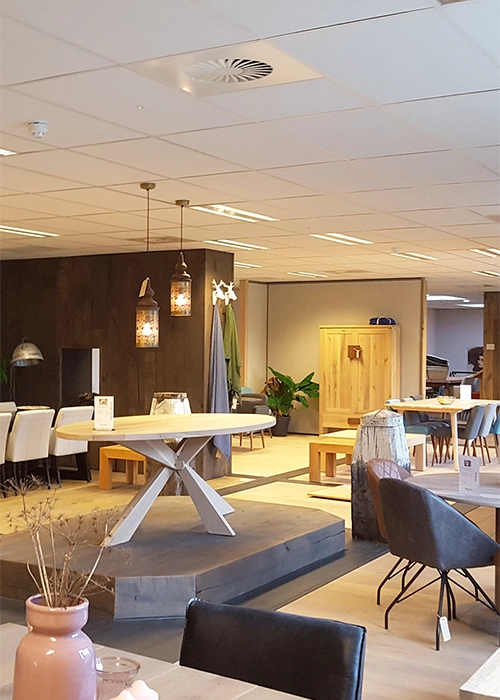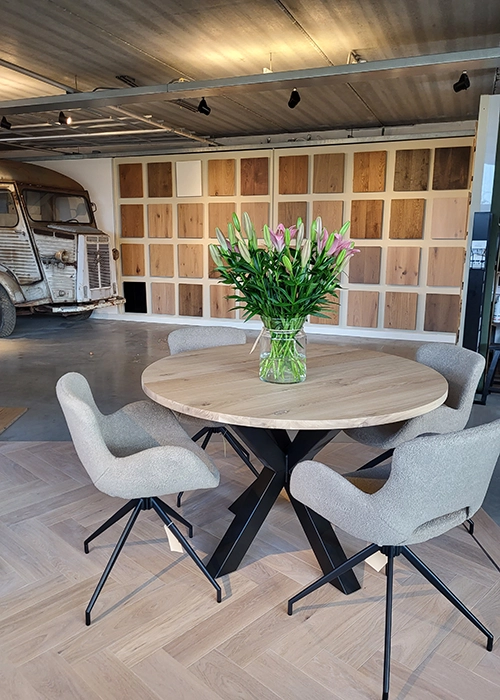 Showroom Rijnsburg (800 m2)
Thursday Evening Shopping
B
o
o
k
a
p
p
o
i
n
t
m
e
n
t
T
h
u
r
s
d
a
y
e
v
e
n
i
n
g
(Only in Tiel)
Choosing a wooden floor or table on an evening?
Book an appointment here, and we will reserve and confirm it for you. We look forward to seeing you on a Thursday evening in Tiel!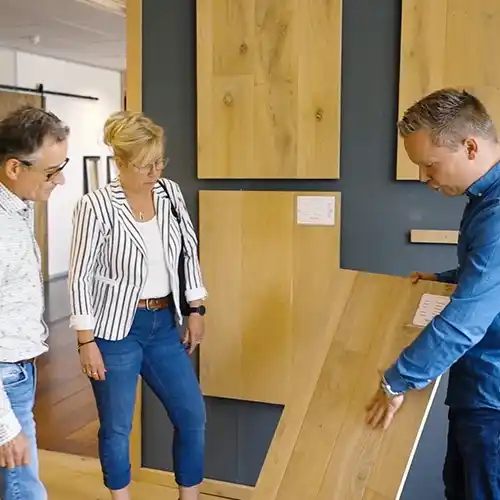 Fairwood would be delighted to send you the latest brochure. There are 3 types of brochures available, as you can see.
Complimentary and no obligation
Sending you one or more brochures is completely free of charge and without any obligations. Rest assured, we will not approach you any further after sending. The decision to initiate further contact is entirely up to you.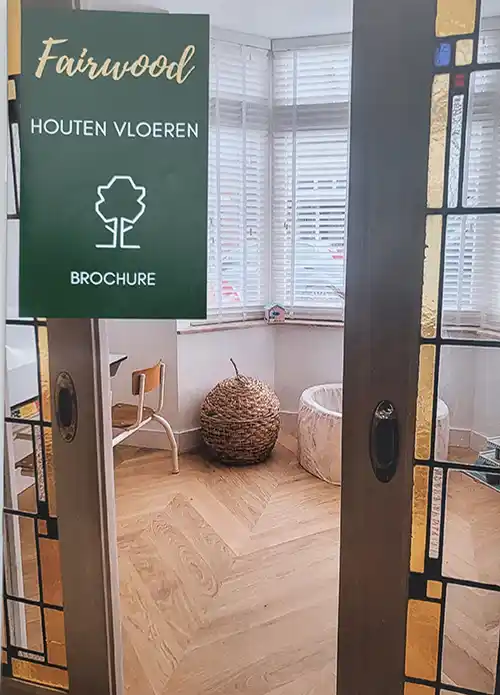 Discover the latest information about Fairwood's wooden floors.
What types of promotional floors are available and how long is the offer valid for?
Discover Fairwood's range of table models. Explore our current assortment here.